Financing a Car with No Credit or Bad Credit

Hoping to finance your next new or used auto purchase? If you've struggled with no credit or bad credit, you might be worried about you chances of getting approved. However, we here at Allen Samuels Auto Group want you to know: Financing a car with no credit is far from impossible. However, since drivers with no credit will face significant challenges, we recommend that you build up your score before you apply. Here's what you should do to get started!
Bad Credit Car Finance Tips
If you're thinking about financing a car with no credit, there are a few things you should be aware of ahead of time. For starters, you should know that drivers with no credit are always going to have a harder time getting approved for their new or used car auto loan. This doesn't mean that it's impossible to finance a car with no credit, but you should expect to make a higher down payment and pay more in interest over the term of your loan.
Financing a car with bad credit isn't all that different than financing a car with no credit–but you'll face fewer difficulties and financial penalties. However, if you currently have no credit score, building up a solid credit rating just might be easier than you'd expect. Here are a few of our favorite tips:
Build Your Credit – If you currently have no credit, taking out a pre-paid card or a low-limit credit card can be a great way to develop a credit history! Just make sure you only use it for necessities, and pay off your whole balance at the end of the month!
Be Prepared to Pay More – The lower your credit, the greater the risk for the vehicle's seller. For this reason, low credit buyers are also going to face higher interest rates and other financial challenges.
Consider a Cosigner – Considering that what's a good interest rate when buying a car depends largely on the buyer's credit, choosing a cosigner with good credit and a steady income can improve your chances of getting approved or getting a better rate. And, if necessary, you can remove them later.
Consider a Lease – If you'd like to drive a newer vehicle, but your credit isn't where you'd like it to be, you might have an easier time getting approved for a new car lease! Compare buying vs. leasing with our team.
When you pay a visit to your chosen dealership, it's always a good idea to come prepared. This goes double if you're hoping to secure bad credit car financing. Remember to ask questions and position yourself confidently, and don't forget: The first offer isn't necessarily the only offer you'll receive. It's ok to negotiate, as long as you're thinking realistically.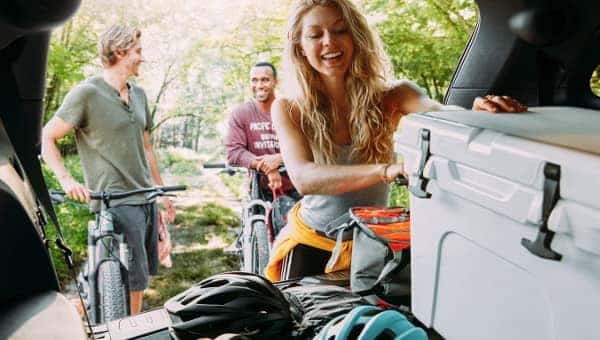 Financing a Car with Bad Credit at Allen Samuels Auto Group
Allen Samuels Auto Group is proud to work with drivers from all walks of life, and since our dealership network spans Texas, Oklahoma, and Tennessee, it's easy to find low credit auto financing near you. Learn more about how to finance a car, then apply at your local dealership today!
Need a little help reducing your payments? Find out how to trade-in a car or get a trade-in value estimate with your team! Want to maximize your likelihood of being approved? Start exploring our lineup of used cars priced under $12,000, and learn how to buy a car the right way.
More from Allen Samuels Auto Group
RAM stands for overwhelming power. When properly equipped, the 2022 RAM 3500 towing capacity is up to 37,090 pounds, depending on how you tow the load in question. Never mind boats or multi-vehicle trailers; this is enough pulling power to safely move small houses, provided they are mobile. In a way, it makes questions…

With an astounding 20,000 pounds of towing capacity when properly equipped, the RAM 2500 can handle just about anything you can imagine with the ease of lifting a finger. Explore the details of 2022 RAM 2500 towing capacity below, and find out, "How much can the 2022 RAM 2500 tow with various configurations?" Do…

The 2022 RAM 1500 weight matters for a number of reasons, most of all in terms of towing and hauling. RAM 1500 weight falls between 4,775 and 6,439 pounds. That all depends on the configuration you select for your RAM truck. We'll go over RAM 1500 GVWR, GCWR, and curb weight below if you…