How Does Financing a Car Work?

How does financing a car work? Is it the same for new and used models? Where is there room for negotiation? You'll need to be able to answer each of these questions if you want to enjoy a smooth and simple car financing experience. The Allen Samuels Auto Group finance team understands that the most satisfied drivers are the ones who know how car finance works, so we've put together a short guide on the ins-and-outs of the process.
What Is Financing a Car?
You may have heard the word "financing" numerous times, and still not know exactly what it means. So, what is financing a car anyway? Let's cut the jargon: Financing is just another way of saying "taking out a loan for the vehicle you'd like to purchase." The process is basically the same, whether you choose to finance new or used.
What does it mean to finance a car? Financing is an alternative to leasing that lets you work towards full ownership, drive as you please, and modify the vehicle as you see fit. It's preferred by drivers who want more control over when, how much, and where they drive!
How Car Finance Works: Putting Your Application Together
The first step in the car financing process involves figuring out how much car you can afford, and how much money you'll need to borrow to reach your goals. Lenders who receive your application will look at a variety of factors, including:
Your credit score
The amount of the loan
The loan term, or the number of months you'll spend in repayment
Your own debt-to-income ratio
The age and condition of the vehicle
Don't forget, you can improve your chances of getting approved by applying for credit at your local Allen Samuels financing center. Even if you have bad credit or no credit, we hope you'll start a conversation today!
With eight locations across TX, OK, MS, TN, and KS, we're always easy to reach!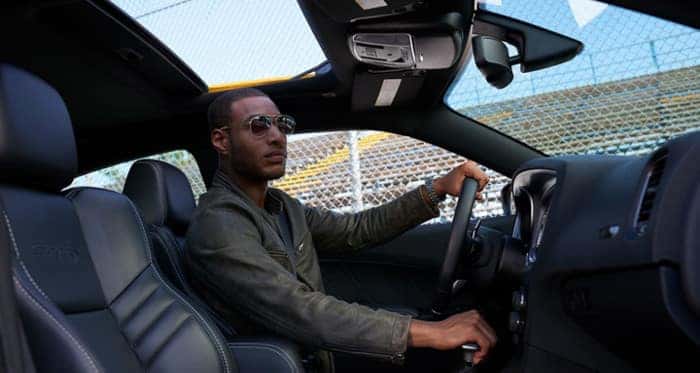 How Car Finance Works: Choose Your Lender
You can apply for a loan from multiple sources, but you should take care of all your applications within a 14-day window in order to avoid negative credit reporting. If you do apply at several different locations, it's possible that you'll have to choose between a variety of different offers. Financing with the dealership is often easiest, but you can always work with a trusted bank or credit union if that's what you'd prefer.
After you have all your offers, it's time to choose the one that makes the most sense for your needs and your budget.
How Car Finance Works: Finalize the Loan Terms
Here's where things can get tricky. Before you finalize your loan and purchase the car, you may have a chance to negotiate on the price of the vehicle. Alternatively, if you've received multiple loan offers, you might be able to play competing lenders off of one another in order to drive home with a better deal! Here as well, you'll have the chance to add various options related to warranty coverage and insurance.
Once you've signed the dotted line, you'll drive home to Texas or Oklahoma in your new or used vehicle.
Trust Allen Samuels Auto Group for Financing Tips and Tricks
Now you can answer the question, "How does car financing work?" with confidence! Contact us today to get started on the process.
If you'd like to be even more prepared, you can value your trade-in online, or you can compare offers using our monthly car payment calculator.
Learn More with Allen Samuels Auto Group
The RAM 1500 trim levels have plenty to offer your Waco drives thanks to its plush materials, premium features, and spacious cabin. The 2023 RAM 1500 interior will help make your Waco adventures unforgettable! We at Allen Samuels Auto Group invite you to discover the 2023 RAM 1500 interior features, dimensions, and more in this handy guide…

RAM stands for overwhelming power. When properly equipped, the 2022 RAM 3500 towing capacity is up to 37,090 pounds, depending on how you tow the load in question. Never mind boats or multi-vehicle trailers; this is enough pulling power to safely move small houses, provided they are mobile. In a way, it makes questions…

With an astounding 20,000 pounds of towing capacity when properly equipped, the RAM 2500 can handle just about anything you can imagine with the ease of lifting a finger. Explore the details of 2022 RAM 2500 towing capacity below, and find out, "How much can the 2022 RAM 2500 tow with various configurations?" Do…