What is a Good Interest Rate for a Car Loan?

Everyone wants a great deal on a car loan, but not everyone knows just what numbers are ideal. So, just what is a good interest rate for a car loan? We'll break down the average loan figures based on factors like credit score, Annual Percentage Rate (APR), and others. Let's take a look at the different paths of financing a car:
What is the Average Interest Rate on a Car Loan?
Before we can determine a good interest rate, what is the average interest rate on a car loan? On a three-year car loan, the average interest rate is around 3% to 4.5%. Your Annual Percentage Rate, or APR, is determined primarily by your car's condition and your credit score. The higher your credit score, the lower your APR. But if you're worried about financing with no credit or bad credit, keep reading!
| | | | |
| --- | --- | --- | --- |
| Average New Car Loan | APR | Average Used Car Loan | APR |
| 781-850 | 3.17% | 781-850 | 3.8% |
| 661-780 | 4.03% | 661-780 | 5.48% |
| 601-660 | 6.79% | 601-660 | 10.1% |
| 501-600 | 10.98% | 501-600 | 16.27% |
| 300-500 | 13.76% | 300-500 | 19.32% |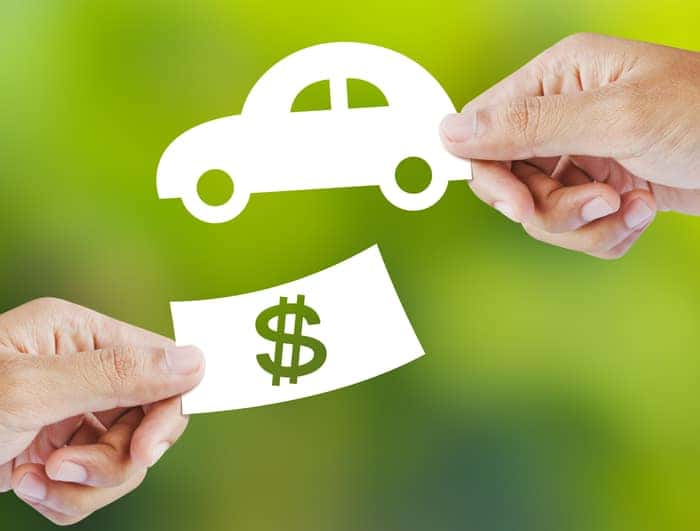 What is a Good Car Loan Rate?
A good car loan rate will depend on your credit score, so it could fall anywhere between 3.17% and 13.76% for you. If you want to drive down that number, the best way to lower your interest is to raise your credit score. Even if your credit is less than perfect at the moment, there are ways to improve your standing – just talk to our finance department for tips. From paying off simple loans to checking your credit report for errors, a better credit score is well within your reach. Additionally, remember what your interest rate is just one small part of your loan package. Be sure to consider the entire offer and not get too caught up with what is a good car loan rate in and of itself.
Get Expert Help with Allen Samuels Auto Group
The best way to get a fantastic loan package is to work with expert financial advisors who really care about your future, and that's exactly what you'll find at Allen Samuels Auto Group. Ready to get one step closer to the car of your dreams? Contact us to get started!
This document has been edited with the free version of the instant HTML edior. Try it here and use it every time for your projects.
More from Allen Samuels Auto Group
The RAM 1500 trim levels have plenty to offer your Waco drives thanks to its plush materials, premium features, and spacious cabin. The 2023 RAM 1500 interior will help make your Waco adventures unforgettable! We at Allen Samuels Auto Group invite you to discover the 2023 RAM 1500 interior features, dimensions, and more in this handy guide…

RAM stands for overwhelming power. When properly equipped, the 2022 RAM 3500 towing capacity is up to 37,090 pounds, depending on how you tow the load in question. Never mind boats or multi-vehicle trailers; this is enough pulling power to safely move small houses, provided they are mobile. In a way, it makes questions…

With an astounding 20,000 pounds of towing capacity when properly equipped, the RAM 2500 can handle just about anything you can imagine with the ease of lifting a finger. Explore the details of 2022 RAM 2500 towing capacity below, and find out, "How much can the 2022 RAM 2500 tow with various configurations?" Do…