How to Trade-In a Car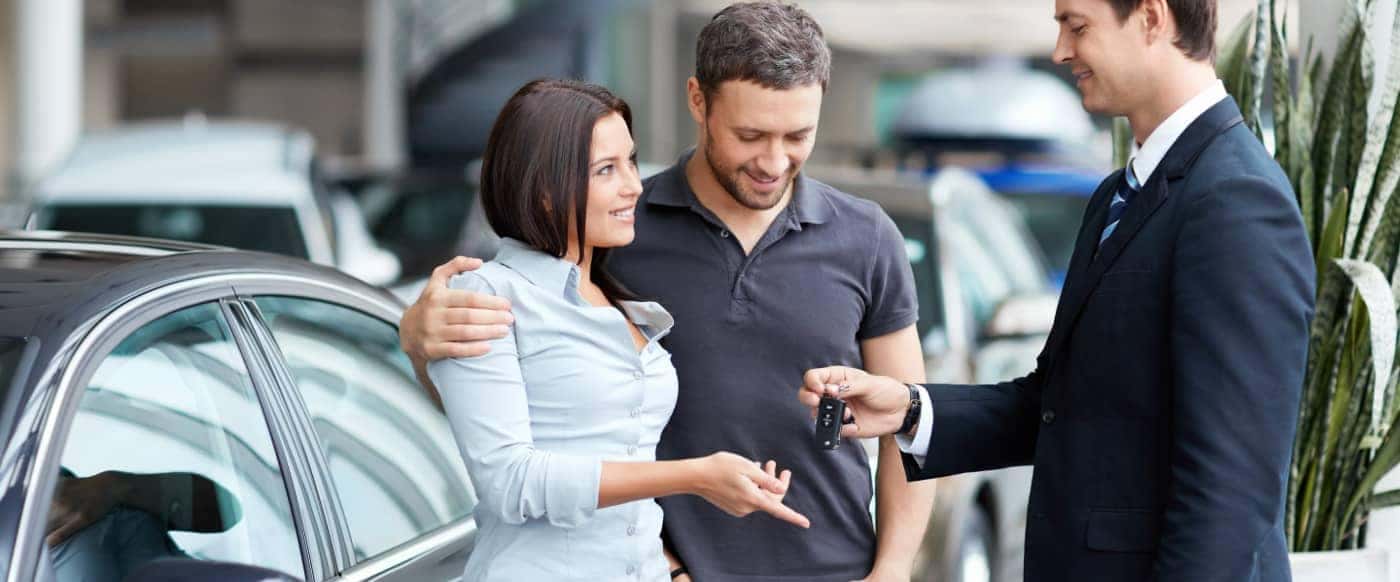 If you're getting ready to trade up for a new vehicle, you might be on the path to becoming a private seller. However, since this route is full of common pitfalls and difficulties, learning how to trade-in a car with your local dealership is often a quicker and easier choice! If you've never been through the process before, you can get started by exploring our short guide below. Exciting Waco trade-in offers are just a few steps away!
Step 1: Get Your Trade-In Car's Value
The first step in the trade-in process consists in assessing your old vehicle's value. The easiest way to do this is to take advantage of our very own online trade-in valuation tool. We'll be able to give you a rough estimate when you supply us with the vehicle's make, model, and year. You'll receive this estimate, along with a report on the local market supply and popularity of your vehicle, through the email address which you provide.
Before or after you receive our estimate, you can continue your research with other convenient online tools, designed by the industry experts at Kelley Blue Book® Value and Edmunds True Market Value®.
Step 2: Get an Appraisal
Even under the best circumstances, an online tool can only give you a rough estimate of your vehicle's value. In order to arrive at a more precise number, an expert at your local dealership will have to get a hands-on feel for its condition and its capabilities. With ten locations across Texas, Oklahoma, Mississippi, and Kansas, Allen Samuels Auto Group can help you get the appraisal you want today!
If you decide to bring your vehicle to your local Allen Samuels dealership, you'll be greeted by experts who will examine the car's condition in-depth. After considering our used inventory, we'll let you know whether or not we can sell the car, and whether or not we want to buy it off your hands. Then, we'll make you an offer!
Step 3: Negotiate or Accept a Trade-In Offer
No matter where you decide to have your trade-in appraised, you should be able to negotiate the terms that you receive from the dealer. Of course, you can also choose to accept the deal as-is!
Naturally, you'll want to go with the offer that includes the highest dollar value. After you accept, you'll still need to decide on how you'd like to use your newfound money! If you've accepted the offer from your local Allen Samuels dealership, you can put the money directly towards a down payment on one of the many new and used vehicles that we have on site! You can also finalize your trade in exchange for cold, hard cash.
Let Allen Samuels Auto Group Guide You Through the Purchasing Process!
If you have any questions about buying or selling vehicles, you can count on the finance team at Allen Samuels Auto Group to help you surmount any obstacle. Our team knows just about everything there is to know about the process, so why not continue your research with us?
What's more, it's easy to find a real person to talk to when you pay a visit to one of our dealerships. We can't wait for you to contact us and find the perfect new truck or SUV for sale. Why not start by checking out our lineup of used cars priced under $12K? Remember, financing a car with no credit or bad credit is possible when you come to us!