What is Good Mileage on a Used Car?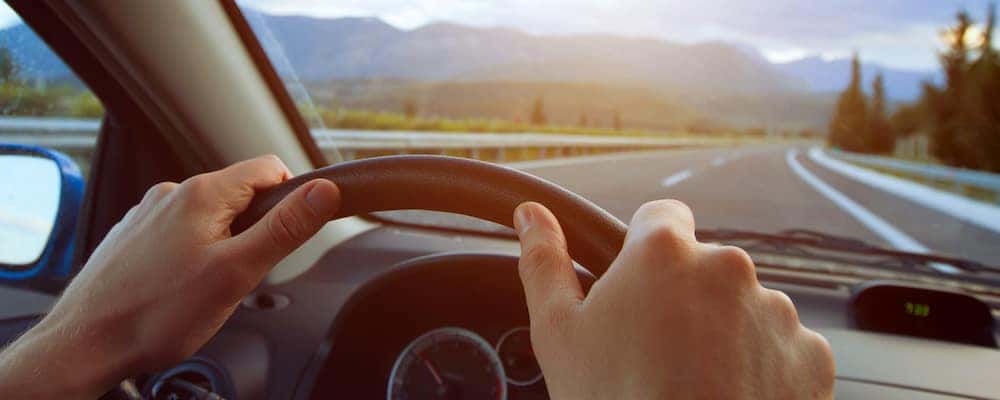 "What's the mileage?" is one of the first questions we hear from used car shoppers. It's an important consideration, as conventional wisdom says that the more miles a car has been driven, the more wear and tear it has undergone. However, the common belief that buying a used car with over 100,000 miles on it is taking a big risk, isn't necessarily the case. The vehicle's repair and maintenance history is the more important factor here.
Learn more about what you should look for when shopping for a used car in this guide from your local  Allen Samuels Auto Group dealerships.
Find Out Mileage & Other Tips
Along with the mileage, there are other factors you'll want to consider when choosing a used vehicle:
Use – A car driven 75,000 miles in stop and go traffic will suffer more wear and tear than a car with 75,000 highway miles. It's a good idea to find out about the previous owner's driving history before you buy. If you're looking for a pre-owned RAM 1500, find out how the model was used before you drive away.
Location – Vehicles from warm, dry climates often undergo less strain than vehicles from cold, wet climates.
Condition – You should have the vehicle inspected by a certified mechanic to determine if there are any upcoming repair issues like rust or engine problems. Make sure to add repair costs into your budget.
Maintenance – Check the maintenance history of the vehicle. If the car hasn't been kept up to date on routine maintenance tasks like oil changes, it could give you problems down the road.
Mileage vs. Age
You may believe that a low-mileage car is a better choice than a high-mileage car, but that isn't necessarily so. There are other other variables to consider, such as:
If the car wasn't driven regularly before it was traded in, it could cost more to repair. Cars that haven't been driven often develop drivetrain issues or cracking in the rubber seals.
Cars that have a well-documented maintenance history are preferable to those that haven't been taken care of.
Low mileage vehicles will sometimes have a premium associated with them.
A newer car with high mileage could be a better choice than an older car with low mileage. Newer vehicles also often come with more advanced active safety features and other technologies, like the Uconnect app. Make sure to consider all of the factors before buying.
If you'd like to take advantage of the best of both worlds, you might want to look at one of our low-mileage, late-model certified pre-owned vehicles.
Find Low Mileage Used Cars for Sale at Allen Samuels Auto Group
At the Allen Samuels dealership near you you'll find a wide variety of used cars, trucks, and SUVs all in excellent condition and affordably priced, including many single-owner vehicles. For the best deals check out our selection of used cars priced under $12,000, and learn more about the benefits of CPO vehicles. We want to put you behind the wheel of the used car that best suits your needs, so come see us today!
Learn More at Allen Samuels Auto Group
"What's the mileage?" is one of the first questions we hear from used car shoppers. It's an important consideration, as conventional wisdom says that the more miles a car has been driven, the more wear and tear it has undergone. However, the common belief that buying a used car with over 100,000 miles on it…