What is Gap Insurance?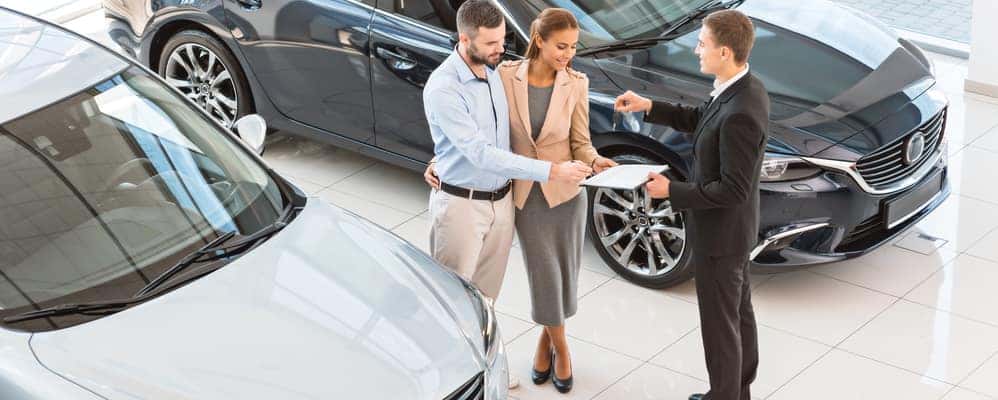 When you buy a new car or a new truck from Allen Samuels Auto Group you'll have a number of finance and insurance options to choose from. Gap insurance is one of these options. So what exactly is gap insurance? The simplest explanation is that it covers the gap between the amount you owe on a vehicle and its actual cash value in the event of an accident. Learn more about gap insurance to find out how the coverage will benefit you.
What Does Gap Insurance Cover?
It is important to know that gap insurance covers damage to your vehicle only, and does not cover property or bodily injury. Take a look at exactly what gap insurance does and does not cover:
Gap Insurance Covers:
Theft
Fire
Vandalism
Accident
Acts of nature (tornado, hurricane, flood, etc.)
Gap Insurance Does NOT Cover:
Deductible (though some gap insurance policies allow this)
Engine failures and other mechanical repairs/malfunctions
Death
Extended warranties
Gap insurance is meant to provide coverage if your vehicle is "totaled" in an accident. It's a good idea to talk to your insurance agent to get the details and decide whether it is a good option for you.
Do I Need Gap Insurance?
You are not required to have gap insurance, but it is recommended. The coverage provides an extra level of peace of mind and can help you to save money if your car is damaged or totaled. Our finance specialists will be happy to discuss the advantages of gap insurance and answer any questions you may have.
Explore Your Insurance and Finance Options at Allen Samuels Auto Group
Choosing the right insurance coverage will save you time, trouble, and money in the long run, so it's important to know what your options are. Explore our new vehicle inventory, then visit the Allen Samuels dealership near you to learn more about the available auto financing packages and insurance plans so you can make an informed decision about what's best for you.
Find out whether buying or leasing a vehicle is right for you, and if you are considering a pre-owned model, check out our guide to good mileage on a used car! You might also be wondering, "Are Jeeps safe?" We have all the answers you need!
More From Allen Samuels Auto Group
The new Jeep Cherokee is the perfect choice for drivers who love to take the unbeaten path or scenic detour. You'll be pleasantly surprised to know that the 2021 Jeep Cherokee comes in nine distinct trims, so you'll have plenty of options when choosing the right model for your next Waco adventure. Explore the Jeep…

The Jeep Renegade has the exterior capability to get you where you need to go whether you take the Waco highway or the back roads. But, what about the inside? The Jeep Renegade interior has space, technology, and convenience features to keep everyone comfortable and connected no matter where you go. See how you can…

The Jeep Wrangler is known for its relentless capability on both the Waco highway and back road trails. However, you'll be pleasantly surprised at just how comfortable the interior of this SUV is. Take a tour inside the Jeep Wrangler with Allen Samuels Auto Group, and see how you can ride smoothly on even the roughest terrains. Then,…