What is My Car Maintenance Schedule?

Whether you drive new or drive used, following a regular car maintenance schedule is of the utmost importance. Although the precise maintenance schedules will vary from make to make, and even from model to model, having a general idea of what services are needed can help you plan for the future, budget effectively, and drive more confidently! We've broken down everything you should know for your drives around Texas, Oklahoma, and beyond.
When Should I Visit My Local Allen Samuels Auto Group Service Center?
Knowing when to schedule service is at least as important as knowing what's required for your vehicle. Although you should always consult your owner's manual, you can use this general guide as a quick reference.
Here's your car maintenance schedule:
Every Month or 1,000 Miles
Check dash lights, headlights, and tire pressure at home.
Every Three Months or 3,000 Miles
A basic mechanic's checkup covering your oil, tires, belts, and fluids.
Every Six Months of 6,000 Miles
General care with a battery health check and a fresh coat of polish.
Every Twelve Months or 12,000 Miles
Inspection of brakes, steering, and suspension.
Remember, If you're going in for your 6,000 mile checkup, you should have the mechanic cover your 3,000-mile services at the same time. At 12,000 miles, you'll get your 3,000-mile checks and your 6,000-mile checks done, too.
Explore each of these car maintenance schedule milestones in more detail below.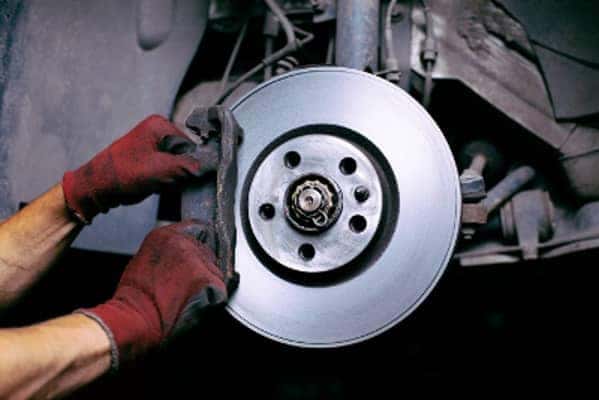 What Services Are Included with My Scheduled Maintenance?
Your Monthly Checkup
Any driver can take care of the following checks at home:
Check your dashboard warning lights.
Clean your vehicle inside and out.
Double-check your headlights, brake lights, and interior lights.
Check your tire pressure and look for extreme tread wear.
Refill your windshield wiper fluid as necessary.
3,000-Mile Service
Check your automatic transmission fluid and power steering fluid.
Change your oil and replace the oil filter.
Rotate your tires
Change your cabin air filter.
Check on your belts, exhaust systems, and hoses.
Inspect your fuel filter.
Do you really need to change your oil every 3,000 miles? Many cars can go longer between oil changes, but increasing the frequency of this important service can only help you long term.
6,000-Mile Service
Check your car battery and battery cables for corrosion.
Lubricate the chassis.
Check and/or replace your windshield wipers.
Add a fresh coat of polish to protect your vehicle.
12,000-Mile Service
Inspect your brake system.
Inspect your steering and suspension systems.
Check your coolant levels and add more fluid as necessary.
Check your transmission fluid levels. Flush and replace as required.
Take Advantage of the Allen Samuels Auto Group Service Department
When you follow a car maintenance schedule, you'll help your vehicle last longer, and you'll get improved performance out of every mile you drive. You'll also maximize your resale value, should you ever choose to trade up. If you're anywhere near TX, TN, MS, KS, or OK, find your local Allen Samuels Auto Group service center to schedule your next service appointment today!
Interested in learning more? Check out our service tips and tricks today! We also have the details on when to replace spark plugs as well as how to repair dents and scratches.
Allen Samuels Auto Group Service Specials
We are currently updating our Specials. Please check back soon.