How Long Does an Oil Change Take?

When you bring your vehicle to Allen Samuels Auto Group for an oil change, it is likely that your oil change will be completed in an hour or less. If you would like a better idea of what our current wait times are, you can always contact us in advance. If you like, you can also set up an appointment online to make sure your oil change is complete in a timely manner.
How Long Should an Oil Change Take If I Do It Myself?
If you prefer to perform your own maintenance, the time it takes for an oil change could fluctuate. It is best to plan for at least an hour. It may take you less time or more time depending on the situation. Before you can change your oil, you will need the following items:
New oil
New oil filter
New oil filter gasket
Rubber mallet
Correctly sized wrenches
Jack and wheel blocks
Keep in mind that it may be quicker and more affordable to leave your next oil change to the professionals at Allen Samuels Auto Group.
Additional Information About Oil Changes
What are the benefits of getting a professional oil change at the Allen Samuels Auto Group service center? How often should this task be performed? We have the details below:
Our experienced service team and state-of-the-art equipment allow us to work on more cars than a generic auto shop.
In the past, it was recommended that you bring your vehicle in for an oil change every 3,000 miles. This recommendation has changed thanks to advancements in automotive and engine oil technology. Now, it is a good idea to get an oil change every 5,000 to 7,500 miles. Remember to consult your vehicle's owner's manual. There may be different specifications from the manufacturer.
See if we are running any service specials to help you save on your next oil change.
Once again, take a look at your owner's manual to see if conventional or synthetic motor oil is required for your particular make and model. Synthetic oil typically costs more, but it won't affect that time required for an oil change.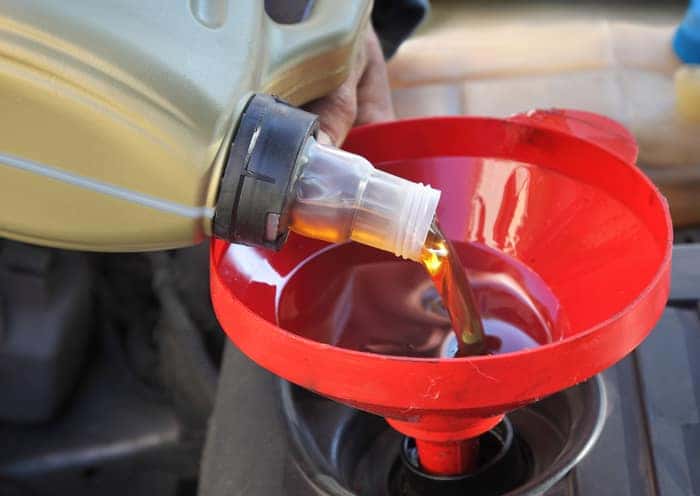 For a Quick and Affordable Oil Change, Visit Allen Samuels Auto Group Today!
Avoid the hassle of changing your car's oil on your own and set up an oil change at Allen Samuels Auto Group. We want to help you get back on the road as soon as possible. Contact us today if you have any questions about oil changes, how often to check your transmission fluid, or how to check tire tread depth.
More from Allen Samuels Auto Group
RAM stands for overwhelming power. When properly equipped, the 2022 RAM 3500 towing capacity is up to 37,090 pounds, depending on how you tow the load in question. Never mind boats or multi-vehicle trailers; this is enough pulling power to safely move small houses, provided they are mobile. In a way, it makes questions…

With an astounding 20,000 pounds of towing capacity when properly equipped, the RAM 2500 can handle just about anything you can imagine with the ease of lifting a finger. Explore the details of 2022 RAM 2500 towing capacity below, and find out, "How much can the 2022 RAM 2500 tow with various configurations?" Do…

The 2022 RAM 1500 weight matters for a number of reasons, most of all in terms of towing and hauling. RAM 1500 weight falls between 4,775 and 6,439 pounds. That all depends on the configuration you select for your RAM truck. We'll go over RAM 1500 GVWR, GCWR, and curb weight below if you…