The Best Place to Get a Car Loan: Bank or Dealership?

If you are in the market for a new car, a top concern is getting the best deal possible on the vehicle of your choice. When you are car loan shopping, you may be wondering: "Where is the best place to get a car loan?" Allen Samuels Auto Group has the details on in-house financing and financing with a bank, so you can make a more informed decision.
Car Loan Shopping
Still deciding where to get a car loan? You have two primary choices for car loan shopping.
The dealership where you're purchasing your vehicle
Your bank
Each method has its own set of advantages, and one may be better suited to your needs and budget.
Car Loans From a Dealership
One of the best places to get a car loan is right from the dealership. It is a convenient and affordable option for many drivers. Here are just a few of the benefits.
If you are unsure whether to lease or buy your next car, the financial experts at the dealership can thoroughly explain your options to help you decide.
You can get great rates because dealerships work with a variety of lenders.
You get multiple offers with one form, making the application process hassle-free.
Multiple lenders are competing for your business, and that competition can mean better rates.
If you are trying to establish credit or your score is not quite where it should be, many dealerships will work with you to find a financing solution.
You could take advantage of financing incentives from the dealership.
If you opt for financing with the dealership, you can negotiate your down payment.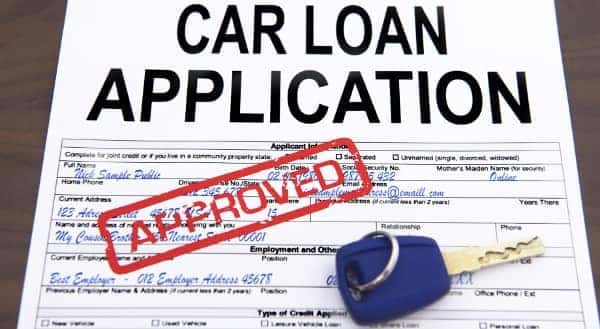 Car Loans From Your Bank
When deciding on where to get a car loan, your bank is another option. Keep in mind that it is often best to speak to your dealership before the bank because each dealership has different financing partners. For those with bad credit or those who have yet to establish credit, getting a loan with the bank is more of a challenge. However, that doesn't mean that financing with a bank is without its benefits:
You already have established a relationship with your bank
There are often set interest rates
A more flexible payment schedule could be possible
Learn more about in-house used car financing and other ways we can improve your car-buying experience at Allen Samuels Auto Group.
Learn More About Automotive Financing with Allen Samuels Auto Group
For all of your auto finance questions, such as, "Can I remove a cosigner from an auto loan," you can turn to the team at Allen Samuels Auto Group. We want to help you secure affordable financing on a vehicle that you will love. We also have information on paying your loan off early. Contact us today or stop by one of our locations in person.