What Does an Alternator Do?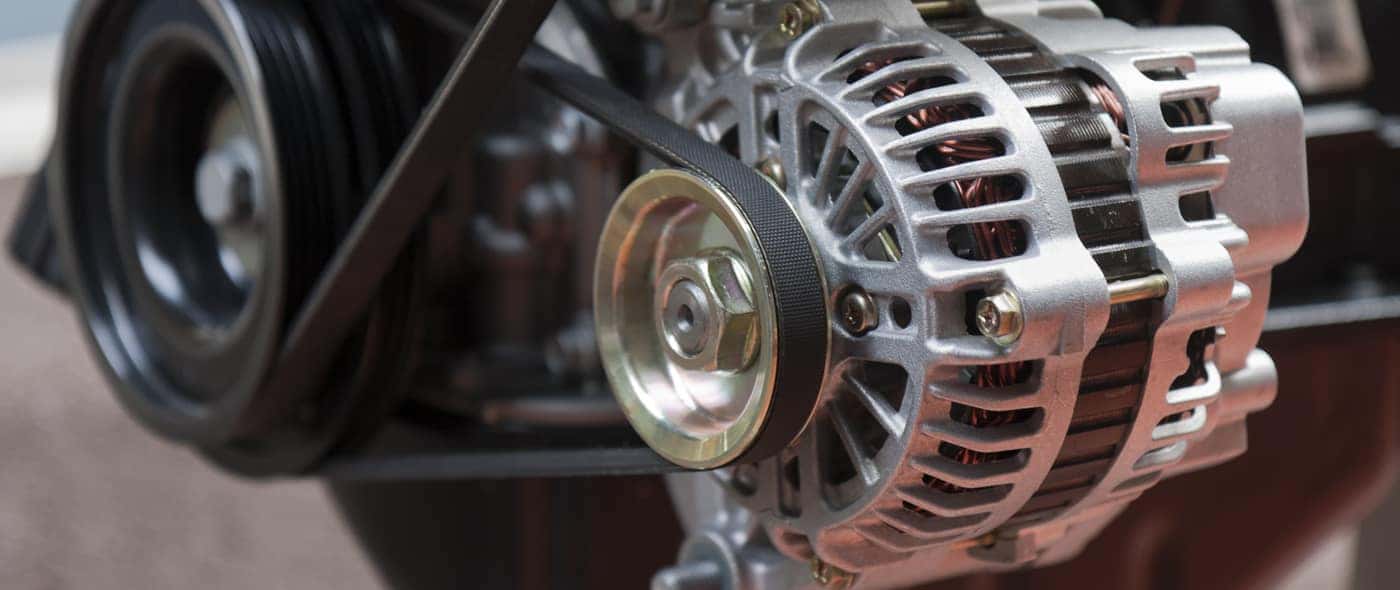 You know what your engine does, you know what your transmission does, but just what does an alternator do? Many customers ask our service team about this component every day, and you might be surprised to learn just how important it is for the performance of your vehicle. The alternator sends power to your car's electrical system, using energy provided by the engine. While some people think that the battery powers a car, the battery only gets a car going. It's the alternator that keeps your car running smoothly. That's why it's so crucial for your car's performance.
Is My Alternator Failing?
You know your car best, so if you're noticing some unusual issues while driving through Texas, could your problem be the alternator? Here are some warning signs that we mention to our customers. See if any of these seem familiar:
Battery warning light appearing on the dashboard
Dim headlights or interior lights
Burning rubber smell under the hood
Devices not charging
Whining or screeching sound after the vehicle has started
Unable to start
Is My Problem the Battery or Alternator?
Are you dealing with a failing alternator or a failing battery? If you've recently jump-started your vehicle, think about what happened. Did your car die immediately after the jumper cables were removed, or did it hold the charge? If your car couldn't stay powered without the jumper cables, you're probably dealing with a failing alternator. If the car can hold the charge without the cables, it means that a dying battery is more likely to be your issue.
How Much is an Alternator?
Alternators generally last around 80,000 to 150,000 miles – or seven years, on average. But different factors can affect wear, like the quality of your alternator and the severity of your driving conditions. So, how much is an alternator when you need a replacement? It's difficult to make broad estimates, so it's always a good idea to call the service department for a free quote. The cost of an alternator for a compact hatchback is different than a pickup truck, but our technicians will run through all the details with you!
Schedule Your Service with Allen Samuels Auto Group
Whether you need a new alternator installed or a multi-point inspection, visit Allen Samuels Auto Group in Waco for quality service from experienced technicians. Contact us with any questions, and we look forward to bringing out the best in your car!
More from Allen Samuels Auto Group
The RAM 1500 trim levels have plenty to offer your Waco drives thanks to its plush materials, premium features, and spacious cabin. The 2023 RAM 1500 interior will help make your Waco adventures unforgettable! We at Allen Samuels Auto Group invite you to discover the 2023 RAM 1500 interior features, dimensions, and more in this handy guide…

RAM stands for overwhelming power. When properly equipped, the 2022 RAM 3500 towing capacity is up to 37,090 pounds, depending on how you tow the load in question. Never mind boats or multi-vehicle trailers; this is enough pulling power to safely move small houses, provided they are mobile. In a way, it makes questions…

With an astounding 20,000 pounds of towing capacity when properly equipped, the RAM 2500 can handle just about anything you can imagine with the ease of lifting a finger. Explore the details of 2022 RAM 2500 towing capacity below, and find out, "How much can the 2022 RAM 2500 tow with various configurations?" Do…