How to Reset the Tire Pressure Light in Your Car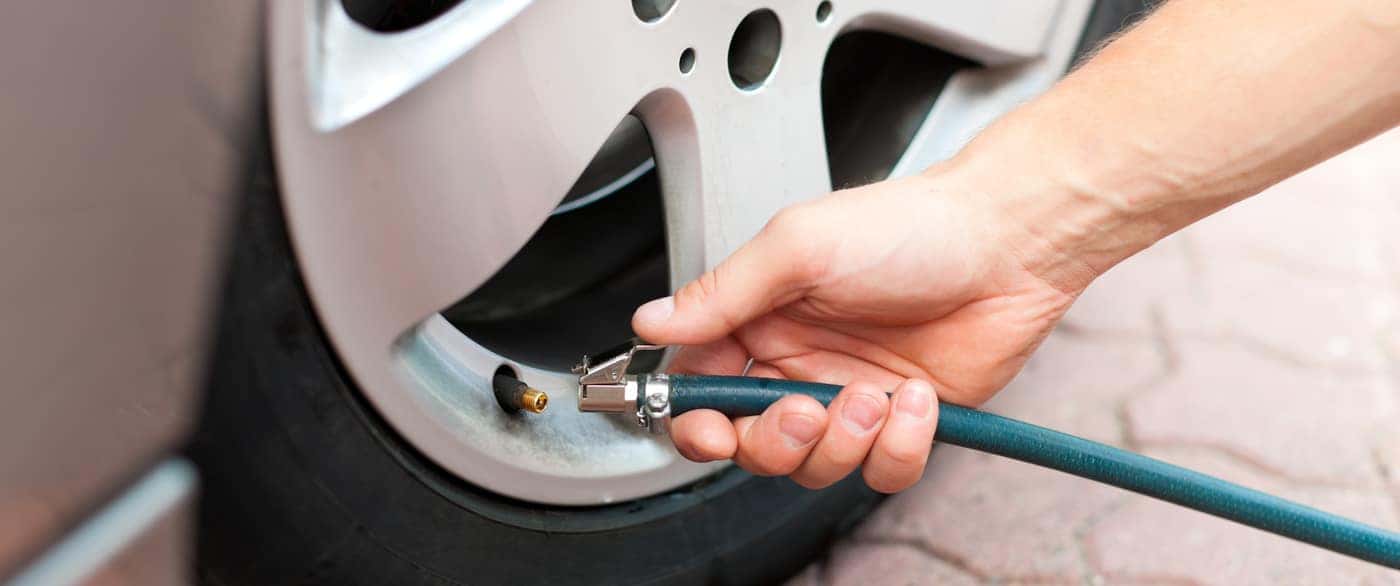 No one likes to see their tire pressure light on, especially if they've already made sure that their tires have enough pressure in them. So, how do you reset your tire pressure light? Allen Samuels Auto Group covers exactly how to reset a tire pressure light below!
Here's How to Reset a Tire Pressure Light
Whether you're seeing the TPMS light on for the first time on a new vehicle or repairing a used vehicle, you should know that it's an important component that shouldn't be ignored. A flashing tire pressure light is one of many lights that signals when to do car maintenance, just like the light that flashes when you need oil service. However, sometimes you still can find the TPMS light on evenafter you've inflated your tires properly. Here's how to reset the tire pressure light:
Drive at 50 mph: If you drive at or above 50 mph for 10 minutes, your sensor will reset the next time you turn on your car.
Use the TPMS Light Button: You can usually find this button beneath the steering wheel, although your owner's manual is the best source of information when it comes to the location. Turn your car on without starting the engine, then hold the TPMS reset button until the TPMS light on blinks three times. Start the car, and wait 20 minutes for the sensor to reset.
Overinflate Your Tires: Carefully overinflate your tires (including your spare!), then deflate them all the way. Now, return them to their recommended amount. This could also reset the sensors and solve the problem of a flashing tire pressure light.
Temporarily Disconnect the Battery: Disconnect the positive cable of the battery with a wrench. Doing this, then honking the horn for a good 3 seconds, can drain any excess power stored and effectively reset the TPMS light.
Get More Service Tips with Allen Samuels Auto Group!
At Allen Samuels Auto Group, we don't just want drivers to walk away from our dealership with a new car they love. We also want you to feel empowered to take care of your vehicle down the road, which is why we offer service tips and parts tips for everyone! Contact us today with any vehicle maintenance and repair questions!
More from Allen Samuels Auto Group
RAM stands for overwhelming power. When properly equipped, the 2022 RAM 3500 towing capacity is up to 37,090 pounds, depending on how you tow the load in question. Never mind boats or multi-vehicle trailers; this is enough pulling power to safely move small houses, provided they are mobile. In a way, it makes questions…

With an astounding 20,000 pounds of towing capacity when properly equipped, the RAM 2500 can handle just about anything you can imagine with the ease of lifting a finger. Explore the details of 2022 RAM 2500 towing capacity below, and find out, "How much can the 2022 RAM 2500 tow with various configurations?" Do…

The 2022 RAM 1500 weight matters for a number of reasons, most of all in terms of towing and hauling. RAM 1500 weight falls between 4,775 and 6,439 pounds. That all depends on the configuration you select for your RAM truck. We'll go over RAM 1500 GVWR, GCWR, and curb weight below if you…