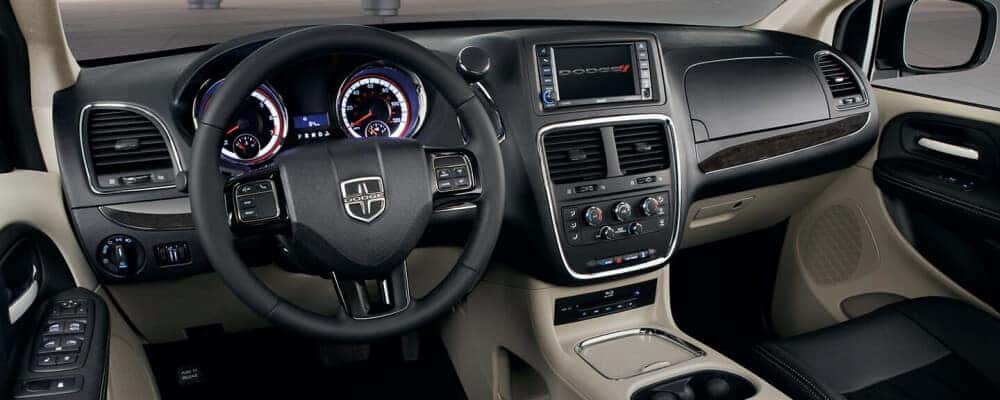 Regardless of what kind of car you drive, chances are you've had to deal with a check engine light coming on at one point or another. Drivers who choose the Dodge Grand Caravan as their ride-of-choice may very well experience this phenomenon less often than drivers of less reliable vehicles–especially if they follow the recommended OEM service schedule. Even so, if you do find yourself facing a check engine light in your Dodge Grand Caravan, and you know it's not a serious issue, here's some helpful DIY car care advice for resetting it! If you're not sure why it's on, schedule service now!
Try This Tip: Disconnect Your Battery to Reset Your Engine Light
We should mention that your Dodge Grand Caravan offers a check engine light for a reason. Namely, the check engine light is there to alert you when something is wrong with your vehicle's engine or related systems. Sometimes, though, it comes on for other reasons, including a faulty gas cap or sensor malfunction.
If you've already been told by a mechanic that your engine light isn't cause for concern, or if you've used a diagnostic OBDII scanner yourself to determine the same thing, see below for how you can perform a DIY reset of the engine light in your Dodge Grand Caravan:
Important Note: Disconnecting your battery will likely reset your Uconnect® infotainment system and other electronic systems, so back up any important information prior to resetting your engine light.
Turn off your ignition, then don a pair of safety gloves and safety goggles.
Locate your Grand Caravan's negative battery terminal. It should have a black cap and/or a negative symbol (–). (The positive cap is usually red, with a positive (+) symbol, for reference).
Use a standard wrench, socket wrench, or ratchet to loosen the nut on the negative terminal. Then, remove the connector and keep it off for at least 30-60 seconds.
Connect the negative cable again, tightening it again using your tool of choice.
Check to see if your check engine light is off. If not, try undoing your gas cap, cleaning the metal area with some rubbing alcohol and a clean cloth, and seeing if that works. A loose gas cap often causes fumes to escape from a vehicle's emissions system, causing the check engine light to turn on.
If the light is still on after this, you can try ordering a new OEM gas cap from our parts center. We do, however, recommend scheduling service ASAP for the most accurate diagnostic information!
Rely on the Service Pros at Allen Samuels Auto Group
At the Allen Samuels Auto Group service center, our expert technicians work around the clock to provide you reliable service & repairs for your Dodge Grand Caravan or other new or used Dodge vehicle! What's more, we offer amenities you won't find just anywhere, including shuttle service, loaner cars, and plenty of ever-changing service specials.