Jeep Lift Kits

From Jeep Wrangler lift kits to Jeep Cherokee lift kits, Allen Samuels Auto Group is your place for all types of Jeep lift kits. You can enhance the already great off-roading skills of your Jeep by using a Jeep lift kit, which increases the height of your chassis off the ground and offers your Jeep an even more rugged look. Stay tuned, Waco drivers, because Allen Samuels Auto Group has a Jeep lift kit guide as well as great deals on new Jeep models.
Jeep Lift Kit Options
When you're considering Jeep lift kits in Aransas Pass, such as our excellent Jeep Renegade lift kit, you should make your choice based out of what you want in a lifted Jeep. Other concerns include your budget and the amount you want to modify your Jeep.
Body Lift Kit — This is the cheapest model of Jeep lift kit and primarily is used for cosmetic purposes. With the body lift kit, you get:
1-3 inches of space added between the body and the frame
Suspension and wheel remain the same
Budget Boost / Coil Spring Spacers — Again, this lift kit is mostly for cosmetic purposes and doesn't modify your suspension all that much. You can get bigger tires on your Jeep in addition to:
Coiled spacers placed on top of your vehicle's coil springs
Adds about 1.5-2 inches of lift
Ride quality remains the same
Coil Lift Kit — This is a great pick if you're a dedicated off-roader in Hutchinson, including:
Longer coil springs added for 2-3.5 inches of suspension lift
Increased articulation
Short Arm Lift Kit — This is a more intensive modification and one primarily obtained by off-roaders. Here's what you get:
Longer front and rear coil arms for over 2-6 inches of lift
Larger sway bar links and shocks
Increased ground clearance
Long Arm Lift Kit — This is the top of the line in terms of Jeep lift kits and would be best installed by one of our service professionals. Take a look at these great advantages:
Long control arms mounted further back on the Jeep frame
Adds 3-6.5 inches of lift or more
Better suspension angles
Extreme articulation and crawling abilities
Requires welding and fabrication to install
Arms can sometimes get caught on rocks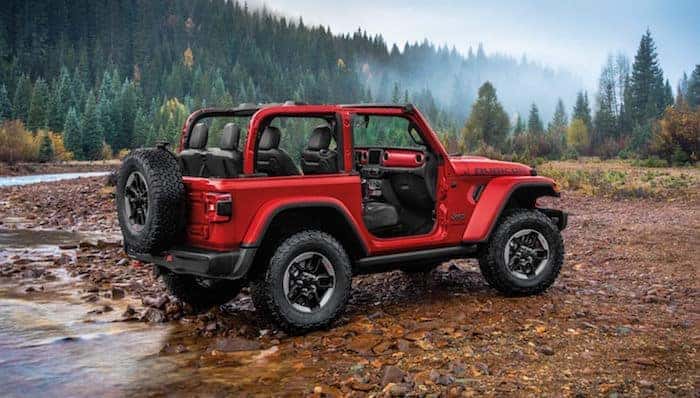 Need a Jeep Expert? Come To Allen Samuels Auto Group!
When you need someone who can talk Jeep, Allen Samuels Auto Group is your place. We're not just great for lift kits and other great always-genuine OEM parts, we can also help you get your next Jeep picked out or if you already have one, maintain and repair it. Just contact us to learn more about what we can do for your Jeep!
More from Allen Samuels Auto Group
The new Jeep Cherokee is the perfect choice for drivers who love to take the unbeaten path or scenic detour. You'll be pleasantly surprised to know that the 2021 Jeep Cherokee comes in nine distinct trims, so you'll have plenty of options when choosing the right model for your next Waco adventure. Explore the Jeep…

The Jeep Renegade has the exterior capability to get you where you need to go whether you take the Waco highway or the back roads. But, what about the inside? The Jeep Renegade interior has space, technology, and convenience features to keep everyone comfortable and connected no matter where you go. See how you can…

The Jeep Wrangler is known for its relentless capability on both the Waco highway and back road trails. However, you'll be pleasantly surprised at just how comfortable the interior of this SUV is. Take a tour inside the Jeep Wrangler with Allen Samuels Auto Group, and see how you can ride smoothly on even the roughest terrains. Then,…