Learn How to Unlock a Steering Wheel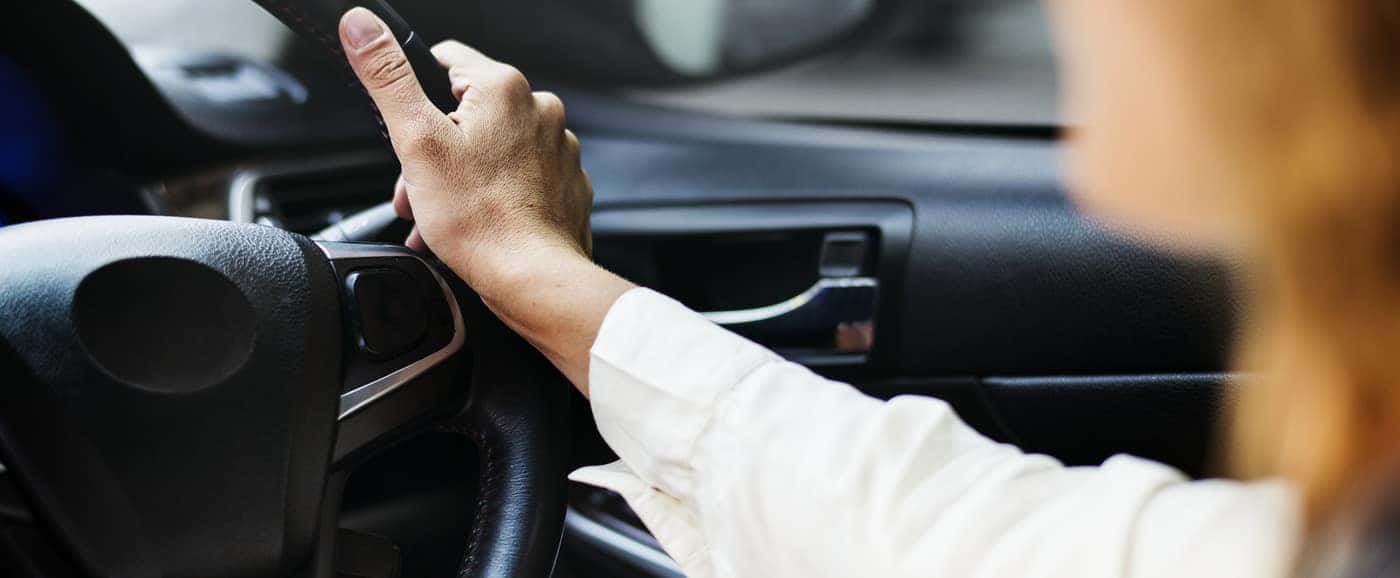 Have you ever gotten into your car on a hot summer day — and been ready to drive away to work or home, only to encounter a locked steering wheel and/or stuck ignition? It's happened to us at Allen Samuels Auto Group too, which is why we're here to tell you all about how to lock and unlock a steering wheel! Usually, a locked steering wheel isn't cause for alarm, so allow our service experts to walk you through how you can unlock yours (or lock it for anti-theft purposes) below!
Our Step-By-Step Guide on How to Unlock a Steering Wheel
If you find your steering wheel locked, and you'd like to get it unlocked, pronto, here's what you'll need to do to get yourself back on the road again:
Try pulling your steering wheel to both sides, gently — the wheel will move a bit when you pull in the right direction but will lock up when it's pulled in the opposite direction of how it was originally locked.
Hold your steering wheel in place headed in the direction where you don't encounter resistance while inserting your key into the ignition and start the vehicle.
If the wheel doesn't unlock and/or the engine doesn't start, try turning the wheel in the opposite direction and repeat the step above.
You should have been able to unlock your steering wheel following this procedure! If you couldn't, feel free to contact our service experts.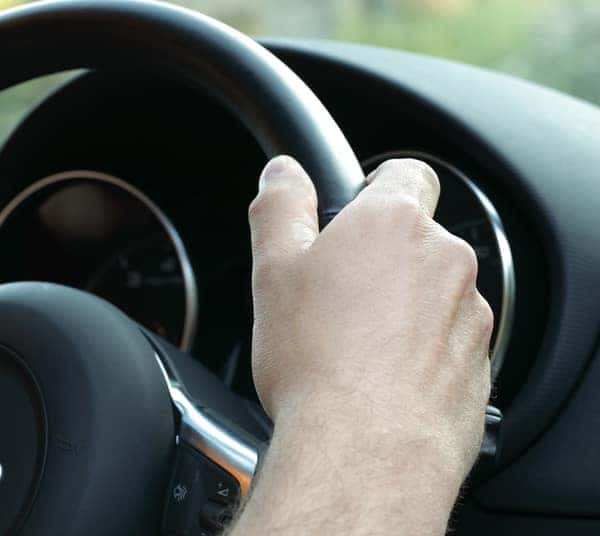 More Tips for Unlocking a Steering Wheel
Worried about causing damage to your steering wheel or rack & pinion system while attempting to unlock your steering wheel? Here's how to unlock a steering wheel successfully the first time:
Don't Push It (Be Gentle): Did you know that you can damage some of the internal components of your steering system if you are too brutish with your steering wheel in the unlocking process? Don't apply too much pressure or force. Instead, just follow the steps we've outlined above while applying gentle pressure.
Try Multiple Car Keys: Are you unable to turn the key while trying to unlock your steering wheel? It could be that the issue your vehicle has is related to the key or ignition rather than the steering wheel itself. Many times, worn keys make it difficult to start your car, so it's worth trying the procedure we've outlined above with a new key, a spare key, or a copy of your key. Have a push-button start system? Consult your owner's manual or reach out to our service center for additional tips & tricks, or to schedule service.
How to Lock Your Steering Wheel Intentionally
Some people think of locked steering wheels only as an annoyance. But did you know that they actually serve a purpose? Locked steering wheels can make it harder for potential car thieves to steal your vehicle, so if you leave it in an unknown area, learning how to lock your steering wheel can actually be quite helpful. Here's how to do that:
Turn off your vehicle and remove the keys from the ignition.
Turn the steering wheel to the right or the left until you hear a clicking sound.
Your steering wheel will remain locked until you unlock it following the steps above!
Learn More Service Tips with Allen Samuels Auto Group!
If you've completed all the above steps, but still haven't been able to unlock (or lock) your steering wheel, just reach out to the Allen Samuels Auto Group service team, and we'll be glad to help you! Need additional care car advice or service tips? We've got you!
More from Allen Samuels Auto Group
RAM stands for overwhelming power. When properly equipped, the 2022 RAM 3500 towing capacity is up to 37,090 pounds, depending on how you tow the load in question. Never mind boats or multi-vehicle trailers; this is enough pulling power to safely move small houses, provided they are mobile. In a way, it makes questions…

With an astounding 20,000 pounds of towing capacity when properly equipped, the RAM 2500 can handle just about anything you can imagine with the ease of lifting a finger. Explore the details of 2022 RAM 2500 towing capacity below, and find out, "How much can the 2022 RAM 2500 tow with various configurations?" Do…

The 2022 RAM 1500 weight matters for a number of reasons, most of all in terms of towing and hauling. RAM 1500 weight falls between 4,775 and 6,439 pounds. That all depends on the configuration you select for your RAM truck. We'll go over RAM 1500 GVWR, GCWR, and curb weight below if you…