Who Owns Volkswagen?

Many drivers are interested in knowing where their vehicles originate from as well as who owns the automaker. So, who owns Volkswagen? The Volkswagen brand is owned and managed by Volkswagen Aktiengesellschaft, or Volkswagen AG. In English, they are likely known as just the Volkswagen Group.
Important Facts About the Volkswagen Group
Who owns Volkswagen right here in America? In the U.S., the Volkswagen Group of America handles the production and sale of Volkswagen cars and SUVs. Each year, the Volkswagen Group of America works with more than 600 independently-owned Volkswagen dealerships. In addition, they also have the task of handling research and development, Volkswagen parts distribution, Volkswagen financial services, marketing, and more! The Volkswagen Group of America is based in Herndon, VA.
Where are Volkswagen Cars Built?
Volkswagen is truly a global company. Across five continents, you will find 100 manufacturing facilities in 27 different countries.
You will still find the largest Volkswagen factory in the manufacturer's hometown of Wolfsburg, Germany. Listed below are some of the popular models manufactured on that site:
Volkswagen Touran
Volkswagen Golf
Volkswagen Golf Sportsvan
Volkswagen Golf R
Volkswagen Golf GTI
Volkswagen Golf GTE
Volkswagen e-Golf
The Volkswagen Group of America also directs all activities at the Volkswagen manufacturing facility in Chattanooga, Tennessee. The plant was completed in 2011 and is home to over 2,000 employees. Each year, this location produces approximately 150,000 cars and SUVs.
Which Volkswagen cars and SUVs are built in the U.S.? The original purpose of the Chattanooga plant was to produce the Volkswagen Passat, a midsize car designed with the American consumer in mind. In 2017, the plant also began to produce the Volkswagen Atlas.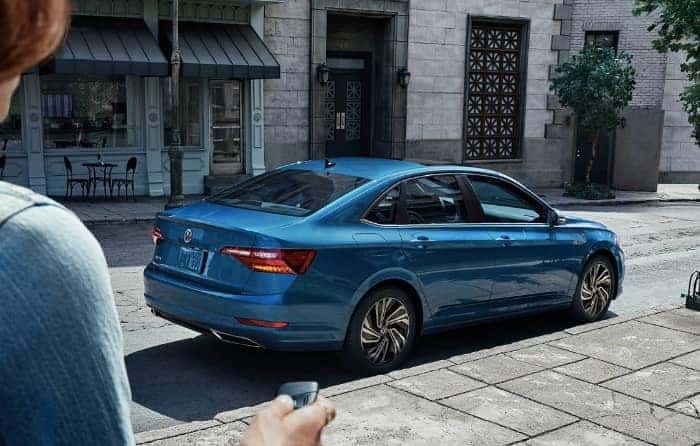 Experience the Volkswagen Legacy Today!
Now you know who owns Volkswagen as well as a bit of history of the brand. Experience the future of Volkswagen by checking out the new VW Arteon, the brand's new flagship sedan. Volkswagen has a bright future ahead, and you won't want to miss out. Contact us for more information. While you're here, be sure to check out our overview of the Volkswagen Certified Pre-owned program and its generous Volkswagen warranty to see how you can save on used cars in like-new condition.